View Calendar
05/10/2021 11:30 AM - 2:00 PM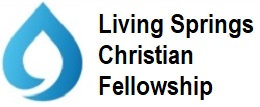 Come out and enjoy some activities, sing a long with Steve, indoor and outdoor (weather permitting) games. For outdoor, please bring your own lawn chair, lunch and drink. We meet inside and outside for this event.
A freewill donation of $5 instead of an admission fee would be greatly appreciated.
AS OF SEPTEMBER 20, 2021, IN ACCORDANCE WITH GUIDANCE FROM THE GOVERNMENT OF ALBERTA, WE REQUIRE CARE GIVERS AND PARTICIPANTS WHO ARE 12 YEARS OF AGE AND OLDER TO BE VACCINATED AND TO PROVIDE THEIR PROOF OF VACCINATION TO ACCESS OUR EVENTS. THIS PRIVATE VENUE WILL HAVE A CAPACITY LIMITATION OF 1/3 FIRE CODE OCCUPANCY. PLEASE PRE-REGISTER WITH EVENTBRITE (REGISTER HERE). PLEASE BRING YOUR FACE MASKS, MANDATORY MASKING AND PHYSICAL DISTANCING WILL BE REQUIRED.
THANK YOU FOR YOUR COOPERATION DURING THIS TRANSITIONING COVID TIME.